About
What do we do?
For runners
Fast sign up - no login or pesky passwords
Single or multi person entry with a simple form
Filter entry lists and results to find your friends
Share your results and your races on social media
Safe and secure payments through Sage Pay
For organisers
Get a bespoke RACE ENTRY page with an easy-to-remember URL
We use social media and e-mailings to promote your events
We send you entrant lists suitable for both manual and chip timing
We publish and promote your RACE RESULTS
We provide a personal, friendly service for entrants by phone, email and social media any time
Who are we?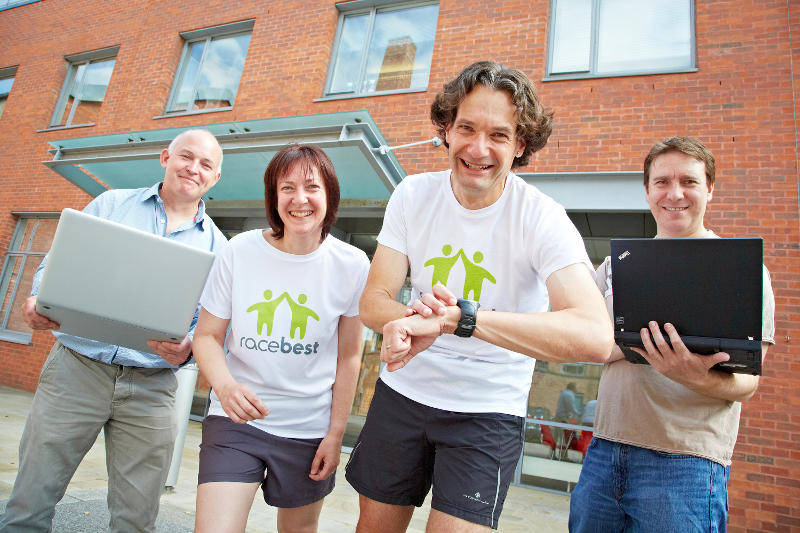 Martin Browne and Lynn Taylor are the names (and the faces) behind RaceBest. We run, we coach and we organise races.
We established RaceBest in 2013 to give runners and organisers more for less; a more flexible service at a lower price. Working with Phill Luby and Royd Brayshay at NewRedo, we created a contemporary, intuitive and secure online entry portal that delivers a big race presence at a small race price.
Both of us run and we are both proud members of our local running club. We run 5Ks in the park and marathons on the road, and don our club vests to race along trails, across muddy fields and up and down dales.
Both of us believe that we should give back to the sport when we can, so we volunteer our time as race marshals, club officials and run leaders.
And we organise races too, through our club and commercially. So when you bring your race entry to us, we understand what you need and can offer practical help and support.
Get in touch
hello@racebest.com
01138 313 139
https://twitter.com/RaceBest
https://www.facebook.com/myracebest
The photographs on our home page were taken by
John Ashton
, who particularly enjoys taking pictures of people doing stuff, like rugby, rock, blues and running. He's covered events in Yorkshire, many for Sue Ryder, including our own Vale of York Half Marathon.