Virtual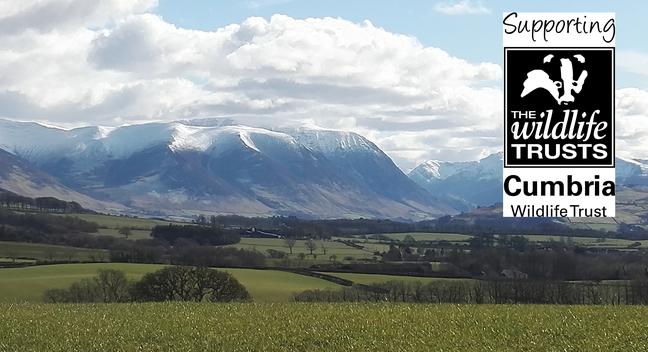 26 Jun 2020
Anywhere
From: Any time!
To: 26 Jun 2020
Distance: 10 Kilometres
Entry Fee: £5.00
---
All profits to go to the Cumbria Wildlife Trust
Welcome to the North Lakes Virtual 5 & 10K, Running from Friday June 19 - Friday June 26th with daily live results. Our Charity - The Cumbria Wildlife Trust is the only voluntary organisation devoted solely to the conservation of the wildlife and wild places of Cumbria. The Trust stands up for wildlife, creates wildlife havens, and seeks to raise environmental awareness. visit https://www.cumbriawildlifetrust.org.uk/ to find out more. As we are all feeling a little bit of withdrawal from local races we thought it would be fun to put on a mini North Lakes event and get some local competition going. Even though this is a virtual run it will have all the categories of a normal race, so there is a bit of a challenge to give it a good shot. The race is a classic 5k (3.1 miles) or 10k (6.2 miles) and can be ran anywhere you like with a few rules to keep it fair. Simple Rules :-) - Rule one. ALL times are based on elapsed time (total moving time including pauses and stops) - Rule two. ALL times need some kind of strava, garmin type link or photo if done on a treadmill as proof of the run - Rule three. ALL runs need to have a similar descent as ascent (No sprinting from the top of Skiddaw down :-) - Rule four. ALL current social distancing rules must be followed during the run - Rule five. ALL times need to be submitted to info@timingupnorthltd.co.uk within the timescale of the event. You can sign up to both distances if you feel really fit! We will be doing individual and team prizes which will include free entry into the January North Lakes Half Marathon and a variety of spot prizes. Please tag Events up North or Timing up North in any social media pictures so we can share your runs (get your club vest on if you have one :-). Please do not travel from outside of the Cumbria into Cumbria for this run, it is a virtual event and can be completed anywhere. Rolling live results will be at www.timingupnorth.co.uk
Results
Results for this race are not yet available.
Course
Distance:

10 Kilometres

Type:

Virtual

Profile:

Laps:
Entry limit:

300

Remaining places:

234

Suitable for wheelchairs
Facilities
No water stations
No distance markers
No toilets
No changing facilities
No showers
No baggage store
Race HQ:

Anywhere
Organisers terms and conditions (*) I understand and agree that I am taking part in this virtual race at entirely my own risk and that no liability whatsoever shall attach to the event organiser, or any person involved in the event organisation, for any injury, accidents, fatality, illness, loss or damage suffered by me in, or by reason of the event, however such may be caused. I understand that it is my own sole responsibility to obey the Highway Code at all times during the course of the event. I understand fully that taking part in events on the public highway is not without risk and my safety is my responsibility. I also understand and agree to keep to government guidelines for the Covid-19 pandemic and specifically those relating to social distancing.