Carlisle City Urban Trail Run Virtual Race
#sportinaction
Virtual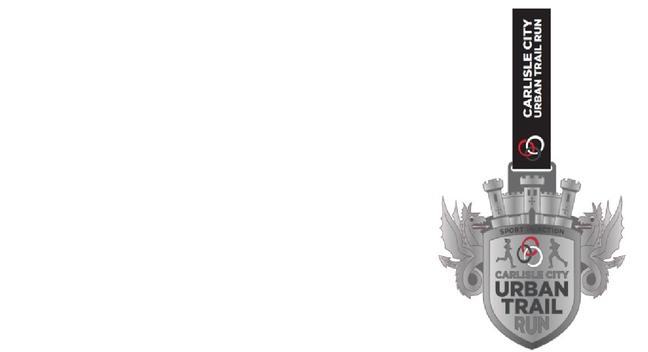 31 Aug 2020
Carlisle
From: 1 Aug 2020
To: 31 Aug 2020
Distance: 10 Kilometres
Entry Fee: £11.05
---
All participants will receive a bespoke medal
After the cancellation of more events in August due to Covid-19 we have decided to run a virtual race. We will do it slightly different to many virtual races in that you must run the Carlisle City Urban Trail Run course no other runs/courses are allowed. We will add £1 from every entry to a prize pot that will be divided between 1,2,3 male/female and if sufficient entries age group prizes will also be included. If the race is full, the normal Sport in Action prize policy rules will apply - SEE - http://sportinaction.co.uk/prize-policy/ - You MUST run the Carlisle City Urban Trail Run Course. - You can run it anytime during August 2020 - You must observe social distancing rules For those who have never ran the route visit http://sportinaction.co.uk/wp-content/uploads/2020/07/Carlisle-City-Virtual-Urban-Trail-Run.docx for a step by step picture guide of the route, also see the map link in the details section below. Timing up North, will be providing results. Please follow the instructions below. Submitting your time – Once you have completed your run please email info@timingupnorthltd.co.uk with the following information. 1. In the subject field please enter CCUTR, and elapsed time (this can be found in your app and is not moving time) 2. Please add a screenshot or link to the run so it can be verified (essential for anyone claiming a prize) 3. Please add any additional information if you are struggling with the above requests 4. Your time and position will be added at www.timingupnorthresults.co.uk We would like to emphasise the importance of continued social distancing of any runners running together. Do not travel if you are showing signs of any symptoms of Covid-19 has outlined by the NHS. Carefully consider your travel plans, avoid public transport if at all possible. Please dispose of rubbish responsibly. Be aware of your personal hygiene e.g. avoid spitting and nasal clearance.
Results
Results for this race are not yet available.
Course
Distance:

10 Kilometres

Type:

Virtual

Profile:

Laps:
See Map
Entry limit:

400

Remaining places:

292

Not suitable for wheelchairs
Facilities
No water stations
No distance markers
No toilets
No changing facilities
No showers
No baggage store
Race HQ:

START - The one-way signpost at the Cathedral side of St Mary's Gate
I understand and agree that I am taking part in this virtual race at entirely my own risk and that no liability whatsoever shall attach to the event organiser, or any person involved in the event organisation, for any injury, accidents, fatality, illness, loss or damage suffered by me in, or by reason of the event, however such may be caused. I understand that it is my own sole responsibility to obey the Highway Code at all times during the course of the event. I understand fully that taking part in events on the public highway is not without risk and my safety is my responsibility. I also understand and agree to keep to government guidelines for the Covid-19 pandemic and specifically those relating to social distancing. I understand that the photographs that I send in to the event organisers will appear on social media pages and possibly on their website. I understand that if I am not happy for my photo to be used in this way, I will need to contact the race organiser myself to specifically ask for my photo not to be published.